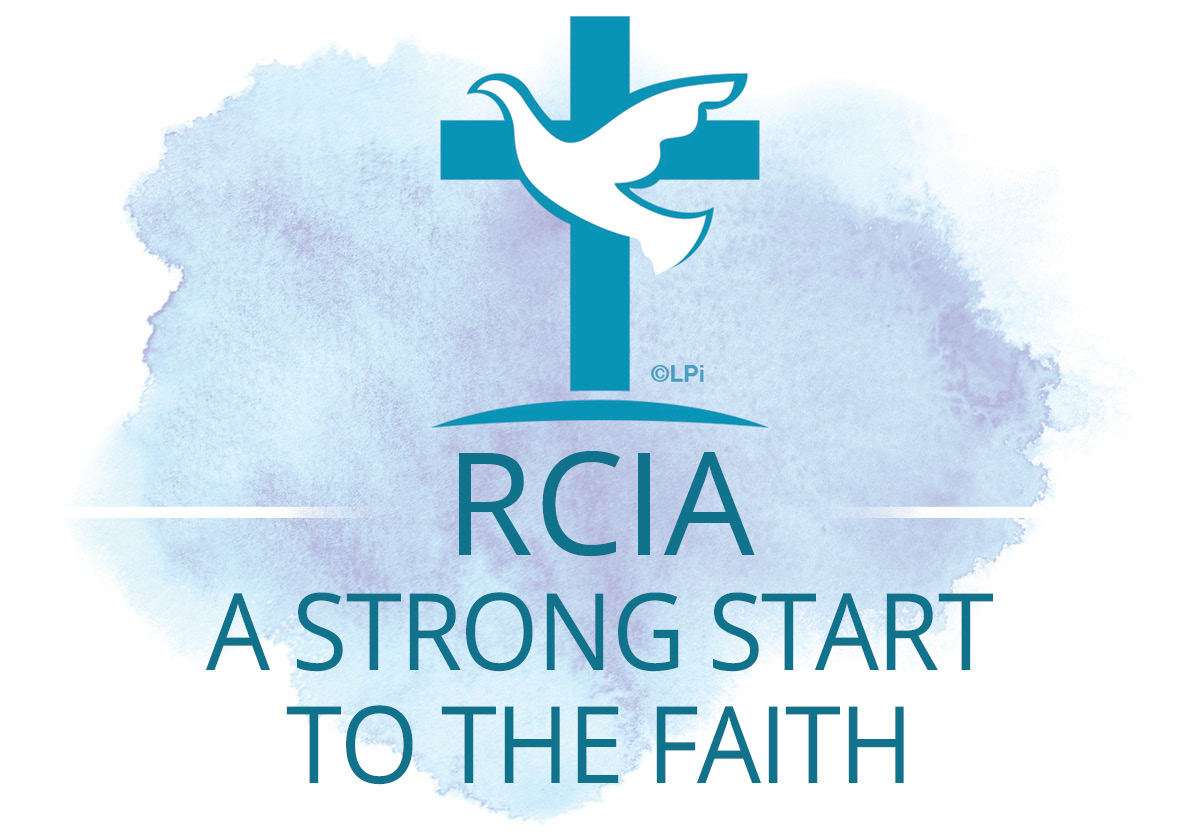 A program Rite of Initiation of Christian Adults (R.C.I.A.), is established for those adults and youth interested in conversion to the Catholic faith tradition. "The Baptismal Catechumenate is both "a process of formation and a true school of the faith." It is a fruitful blend of instruction and formation in the faith; it progresses through gradual stages; it unfolds the Church's rites, symbols, and biblical and liturgical signs; and it incorporates the Catechumens into the Christian community of faith and worship." (NDC p 116 #35 D)
Do you know someone who might like to become Catholic?
Are you interested in becoming Catholic?
RCIA is an opportunity for those seeking full communion with the Catholic Church. The classes are specifically for those not baptized and seeking the Sacraments of Initiation. Those baptized in other faith traditions and those unbaptized are welcome.
Please call the Parish Office for more information.
***************************************************************************
El program de RICA/Comenzando hacerse católico, es para aquellas personas adultas o jóvenes adultos que están interesdados en una conversión a la tradición de la fe católica.  El Bautismo para un catecúmeno es un proceso de formación en la fe.  "Es fruto de una instrucción y enseñanza de la fe que va gradualmente llevando al adulto a una madurez espiritual.  Esto se van dando por estapas, ritos en la iglesia, símbolos y signos litúrgicos que se incorporan en el Rito de los catecúmenos dentro de la comunidad de fe y celebración."  NDC p-116 #35
Sabes de alguien que desea hacerse Católico?   Estás interesado en hacerte católico?
RICA es un proceso de formación para aquellos que quieren vivir en comunión con la Iglesia Católioca.
Las reuniones son para aquellos que no están bautizados y desean recibir los sacramentos de iniciación.  También para quellos que han sido bautizado en otra fe Cristiana.  Están bienvenidos todos!
Favor de llamar a la oficina parroquial para mas información.  Gracias